Your Montana Kayak Adventure Awaits!
The Mighty Madison Float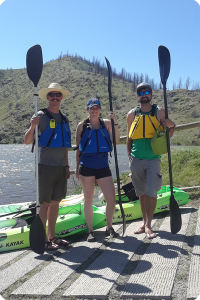 Join Bozeman Kayak Company for a guided, calm water kayak float and paddle, on the Madison River. This is a family friendly float with a few small rapids and generally calm current. You will be the captain of your own "sit on top" Kayak. They are fun to paddle and a great boat for the 6 mile journey. The guides will help you navigate the river which is along a section of the old Bozeman Trail. This scenic section is a popular stretch and will surely set your frontier spirit free. Depending on river flows, the +/- 1.5 hour float is great for beginner paddlers and experts alike.
Adults $120 per person
Kids age 10-17 $90
Trips depart: 9am, and 1pm Daily (May1 – September31)
Float times depend on water levels
Trip Time: Approximately a 3 hour trip and 1.5 hour float
River Classification: Class I
No cell service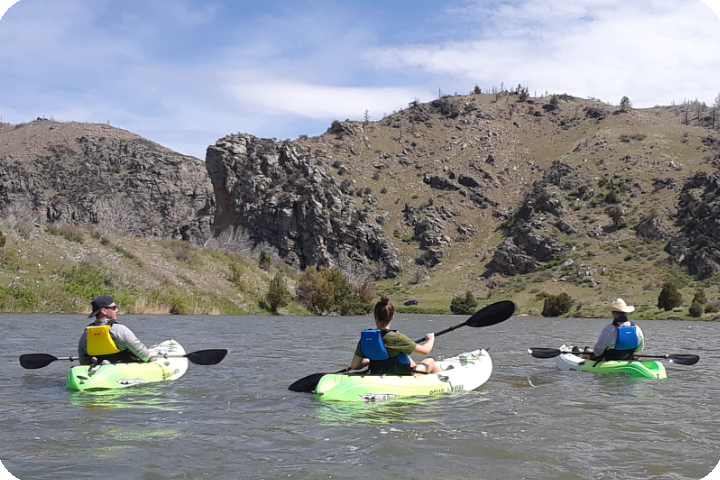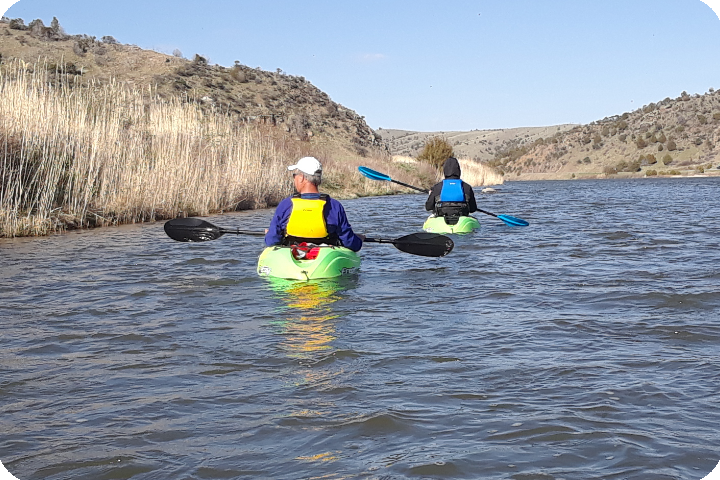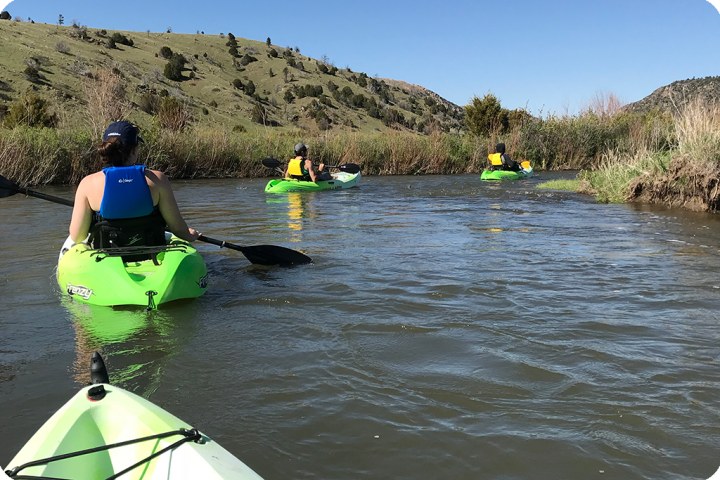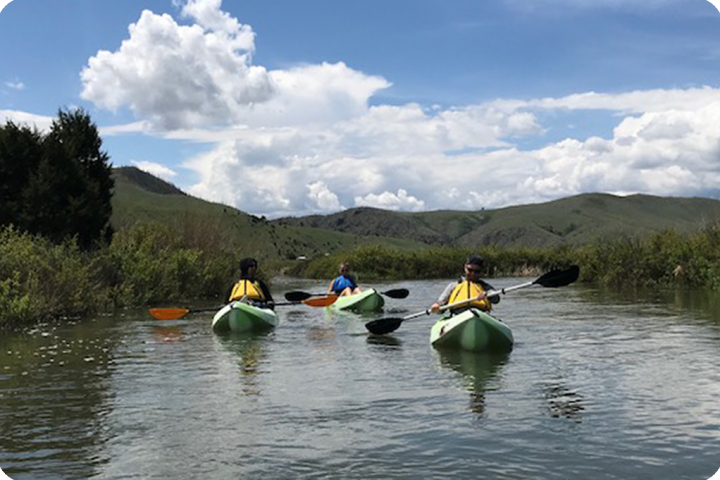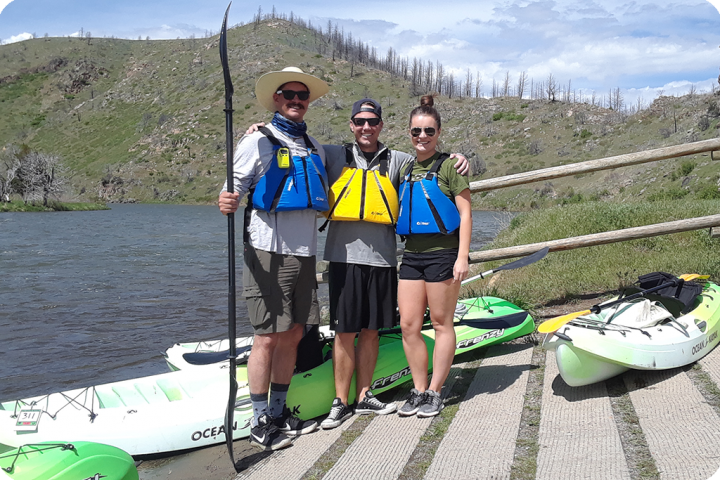 Prepare for the Weather
Plan ahead and check the weather forecast before your trip so you can prepare accordingly. We will continue our trips in light weather conditions. Keep in mind weather conditions can change on the water and encountering heavy rain or wind is always possible.
Sunscreen is highly suggested, especially when the sun is a blazin'.
What to Wear
Wear shoes that lace up or strap on, that you don't mind getting wet
Quick dry clothing is always a good choice. When cooler weather is expected a fleece or wind breaker will be nice to have
Again, whether the sun is out or not, sunscreen is very important to ensure you stay happy for your float
What to Bring
Be prepared for the Sun with: Sunglasses, Sunscreen, Chapstick and a Hat
(Our guides love cool hats. Points awarded for cool hats, but make sure they are secure or have a strap in case of wind 🙂 )
Feel free to bring your own water/snack
Dry Bags and waterproof cases are always a good call for any valuables you choose to take with you
A stellar attitude is a must for a great time yakin'
Custom Group Tours
Book us for your next office or group activity. The short half day trips are a great getaway and provide a unique local experience. We can provide custom trips for: Corporate Outings, Team Building Activities, Family Gatherings, Wedding Groups and More! Call or email for booking availability and information.
Waiver / Disclaimer
A moderate level of fitness is suggested for the activities offered by Bozeman Kayak Company. We do not suggest you participate in our activities if you are pregnant or have any medical conditions. We reserve the right to refuse service to patrons.
Download waiver here...
Cancellation Policy
For No Shows, the trip is fully charged.
For Cancellations less than 48 hrs before scheduled departure time we reserve the right to charge 10% of the trip cost.
For Group Cancellation 2 week notice required.
Map, Meeting Point and Payment
Bozeman Kayak meets all guests at Dry Hills Distillery parking lot, 106 Village Center Lane, Four Corners, Bozeman. This is where guests will park, sign the waiver, and then we all get in the van and drive to the Madison River for the Kayak Tour.
After the tour we will return to the parking lot and payment for the tour will be taken.
Call us with any questions!
Contact
(406) 595-6839
info@bozemankayak.com
PO Box 7317 • Bozeman, MT 59771
Engage